Larry Karpack, M.S., P.E.
Principal Hydrologist and Hydraulic Engineer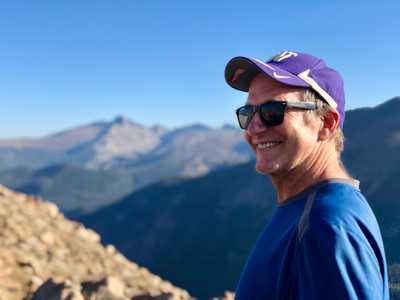 Larry, co-founder of WSE, is a problem solver who loves using his expertise in surface water hydrology and hydraulics to help clients address complex water management issues.
He has over 30 years professional and academic experience in urban and forest hydrology, fluvial hydraulics, and the development of analytical tools to support decision making. His knowledge of fundamental hydrologic processes coupled with his experience in the application of sophisticated hydrologic and hydraulic models provides him with the capacity to help his clients find and implement creative and effective solutions to challenging hydraulic problems. Most recently Larry has managed large and complex riverine and coastal flood hazard reduction projects for clients in Washington and Oregon.
Prior to embarking on his professional career Larry spent 3 years in Zaire Africa (Democratic Republic of Congo) building houses with Habitat for Humanity. In his other life Larry plays soccer, backpacking, travels and enjoys everything outdoors.